At MnM Photography, we personalize your images by telling a unique story of you and your loves ones. With that story-telling approach, we capture the magic when it's there naturally, and create it when it's not. We anticipate the candid moments before they occur, so we can preserve those split-second tears of joy and laughing-out-loud expressions before they're gone. After all the celebrations are over, when you have had some time to relax, you will hold a stunningly designed album in your hands, so you can re-live those memories over and over again with a smile.
Pricing
Wedding Photography Collections begin at $5,998 for 12 hours of coverage.
For additional coverage of events, please inquire about pricing options.
We have an extensive experience in photographing South Asian weddings, such as Gujrati Indian Weddings, Pakistani Weddings, Sikh Panjabi Weddings, Hindu Panjabi Weddings, Ismaili Weddings,  Indian-Christian Weddings, Telagu Weddings, Tamil Weddings, Bangladeshi weddings, Nepali weddings, Vietnamese weddings, and of course, traditional American style weddings. We love to experience and creatively document all of the unique cultures of the world, and would love to photograph your wedding rooted in your tradition!
Destination Wedding Photography
If you're planning your dream wedding at a beautiful and romantic destination, you're in luck, we love taking our cameras to new destinations! Our destination wedding photography packages are priced to be affordable. Please contact us to find out more about your destination wedding photography pricing!
Some of our destination wedding locations include weddings in Rome Italy, weddings in Montego Bay Jamaica, weddings in Nassau Bahamas, Cancun Mexico wedding, and Maui Hawaii wedding photography, among many other locations including the United States.
Photo Booth
We offer a super-fun Photo Booth so that you and your guests can create professional photos at the touch of a button. Have fun with all costumes and props against a modern backdrop, and receive customized prints with your own names that get printed on the spot.
.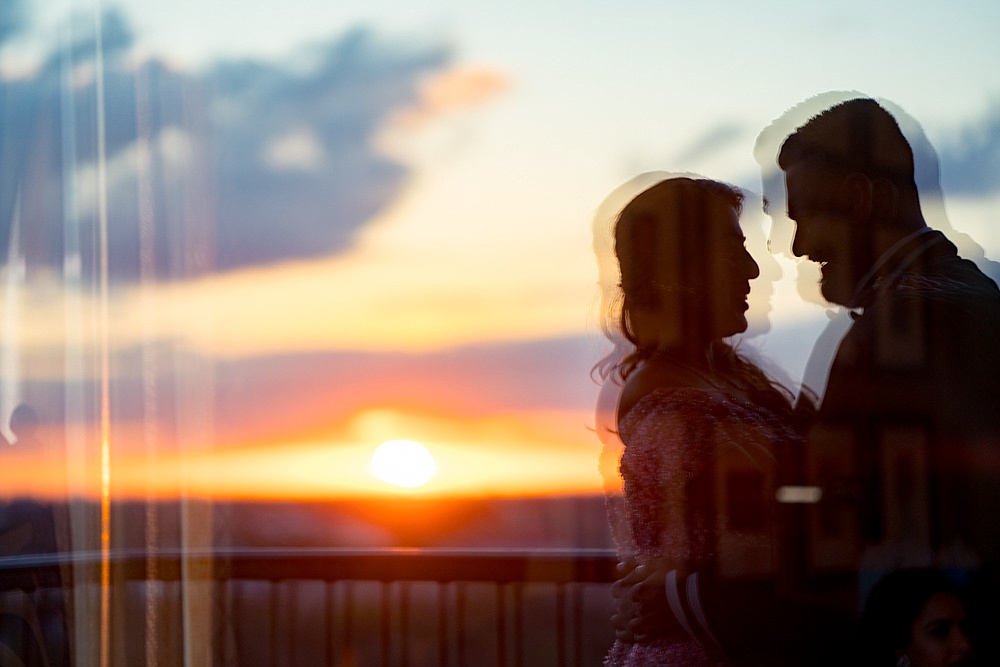 Frequent Asked Questions
Below is list of frequently asked questions for your convenience. If you have other questions, feel free to email us at info@mnmfoto.com.
Do you travel for weddings and engagements?
While we are based in Houston, we serve clients all around the world. Please inquire for a specific quote for your destination. The destination wedding photography packages are simply standard wedding collections plus the cost of travel and accommodations at the wedding venue, if necessary. Please feel free to email us about your destination wedding celebrations.
How do I book you for my date?
A 50 % retainer and a signed agreement are required to reserve your date(s). The remaining balance is due two weeks prior to the wedding. We book weddings on a first-come, first-served basis.
Do you bring backup equipment?
Yes, always. The last thing anyone wants is equipment failure. Backups ensure worry free experience on your big day.
How long does it take to receive the photos from my event?
All enhanced photos from the wedding are delivered before the second month anniversary.
How many images do you deliver?
We photograph your wedding in a creative story telling approach. This means that there is no limit on the number of images we create. You might receive anywhere from 500-1,000 images per event, but this really varies.
Do you provide high resolution images with printing rights?
You bet. We won't hold your images hostage. You'll get fully enhanced high definition digital files and you receive printing rights with a personal use agreement.
Do you photograph any other types of event, for example, corporate events or any celebrations?
Yes. These are all considered 'event photography.' We have chosen to focus and excel at wedding and event photography; and we would love to photograph your celebration.
.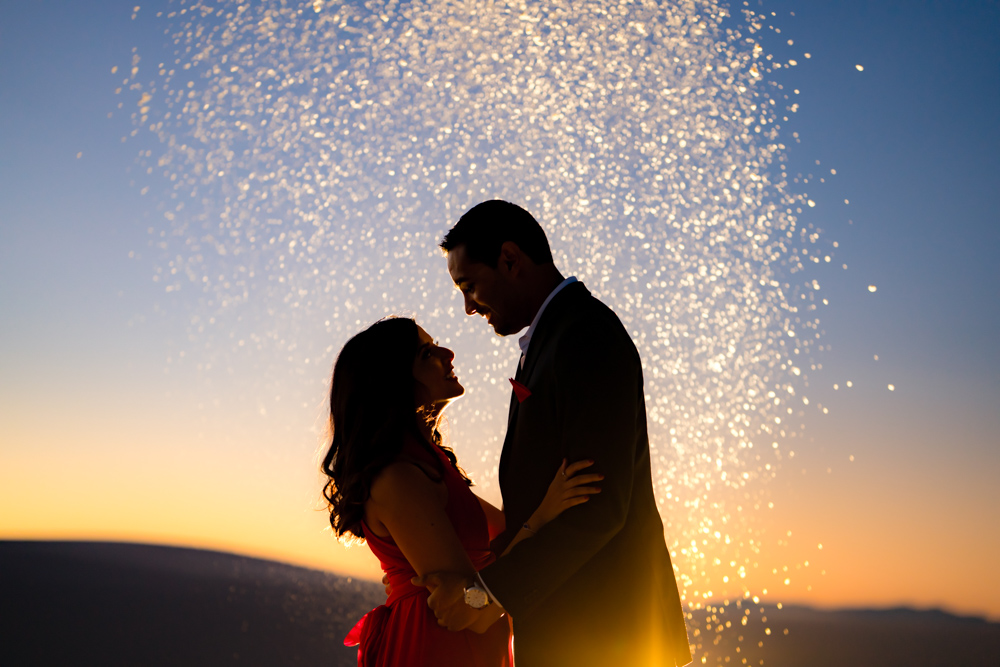 Quality and Style Questions:
What is your photography style?
Our style is deeply rooted in photojournalism, while influenced by fine art, fashion, and films.
With photojournalism, our goal is to capture those simple, genuine, sometimes crazy and hilarious moments that you never fully appreciate until you relive them time and again, flipping through your wedding album. We do our best to create a comfortable environment for you and your loved ones around the camera in order to capture that memorable and natural interaction. We pride ourselves on not just being another photographer, but rather professional artists creating unique and expressive imagery. We invite you to view examples of our quality and style, please visit our Portfolio.
Can I see a full event from start to finish?
Of course you may! We understand that all photographers put up their best shots from each wedding on their websites so it's hard to determine how well he/she will perform on the wedding day. That is why we encourage all of my potential clients to view full events and see how well we perform throughout the day.
.
Image Enhancement Questions:
Do you touch up all the images from the event and provide those in high definition?
Yes, we do. Every single image that we deliver is enhanced. This involves color correction, exposure adjustment, and skin tone color correction. Many photographers will not enhance any images, or will only edit "select" images from your wedding, which means that you may have pictures that are too dark, have strange skin tones, or other common photography flaws.
Do you provide any advanced image enhancements?
Yes. Advanced image enhancements includes touch ups such as removal of skin blemishes, removal of unwanted objects from the backgrounds, removal of fly-away hair, etc. These advanced enhancements are charged an additional fee depending on the scope of work.
.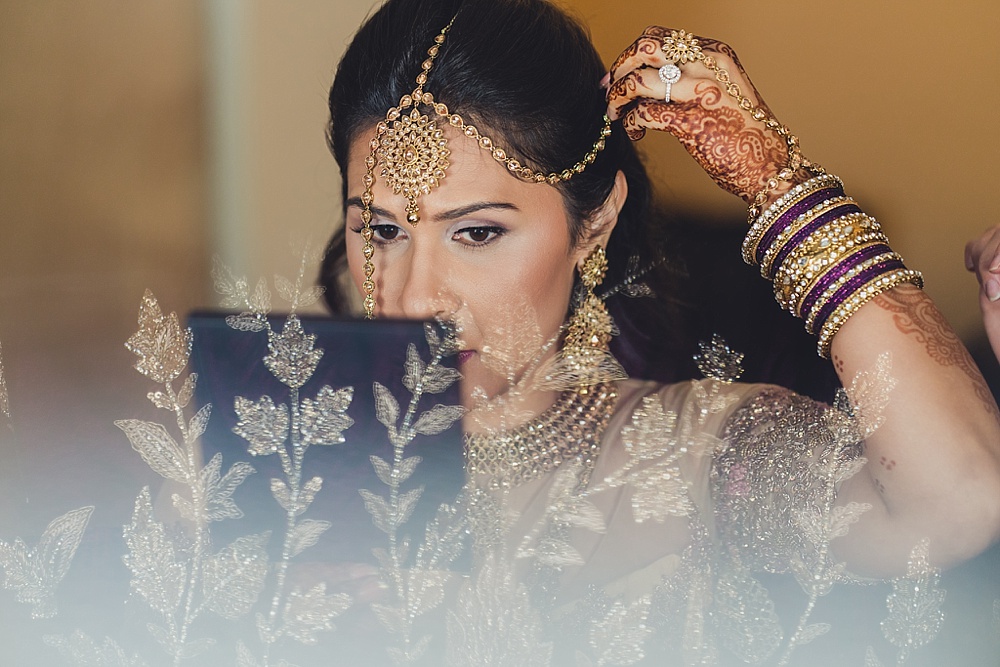 Wedding day Questions:
How many hours do you suggest we set aside for wedding day photos?
The amount of time we suggest you set aside for photos depends on the time of day.
Preparation shots duration: 1 hour to 1.5 hours
Ideally we would have 45 minutes with the girls and 45 minutes with the guys, separately.
Couples portrait session duration: 1 hour
We highly suggest doing this before the ceremony in conjunction with a first look. That way you can enjoy the rest of your day without having to worry about taking too much time out for photos. Also this is when the makeup and hair are fresh. We'll set up a first look moment so it'll still be a surprise when you see each other. Be sure to give at least a full hour so we can capture the amazing shots you see in our galleries.
Family portraits duration: 1/2 hour
You can choose to have a list of pictures that you want with your family/friends right after the ceremony. Typically this is done at the altar/stage but we can do it any location you'd like. Also, have one person from each side of the family that is really organized (and loud) to move people in and out of photo's.
Bridal party duration: 1/2 hour to 1 hour
This is where we take the bridal party out for some fun shots. This can be done between the ceremony and cocktail hour so that you can enjoy your day afterwards.
.

Engagement session Questions:
Do you do portraits sessions on weekends?
Because most weddings occur on weekends, we do not shoot portrait sessions on weekends. If you can only do your portrait session on weekends, we will tentatively schedule your portrait session on a weekend, however, if a wedding is scheduled for that weekend later on, we will have to reschedule your portrait session. We also like to shoot on weekdays because locations are typically less crowded.
When should we do our portrait session?
We encourage you to do your portrait session as soon as possible. The latest we suggest is at least eight weeks prior to the wedding date due to the time necessary to enhance each image and complete your product order(s).
How many images do you usually deliver from the engagement session?
We typically deliver anywhere from 50-100 images per 2 hour portrait session.
How long is a portrait session?
Approximately 2 hours. You can also have a second change of attire within that time, if you wish to do so. When you have your attire(s) selected, we always love to see them before hand so that we can choose a complimetary color pallet in the location we choose for your  portrait session, whenever possible.
What time will the portrait session begin?
We can handle any time of the day. A daylight portrait session can be scheduled in the morning or afternoon. Most of our couples choose to have an evening session, to get our signature twilight imagery. With the evening session, you are able to get both daylight and twilight photographs.

.
Albums / Prints Questions:
How long does it take to receive the wedding album after the wedding?
You can expect to receive your album within 12 weeks after placing the order. The process before placing the order varies in duration depending on how quickly you respond to the instructions for the album design as well as the amount of changes you request after the initial designs.

.
Meeting Questions:
How do I set up an appointment to meet you in person and see some of your work?
Please contact us anytime to schedule your meeting. We would absolutely love to have you over at our gallery.
If we are too busy or live far from you, how can we set up a meeting?
We can handle everything remotely. Just think about what you hope to achieve from that meeting and we can think of ways of achieving them. For example, if one of your goals is to see more work, we can gladly show you complete events online.
If your goal is to discuss more about our packages and get to meet us, then Skype video chat or telephone calls will be arranged.
.
Payment Questions:
How can I pay you?
Whatever works best for you, we accept all major credit cards, checks, cash, Venmo, or PayPal.
How do I book you for my date?
Since we offer our photography on a first-come basis, a 50% retainer and a signed agreement are required to lock your date with us. The remaining balance is due two weeks prior to the event.
.
 Contact us for more information.